eDreams isn't new to the travel market. Its history goes back to 1999. This date marks the beginning of a long adventure. In twenty years, eDreams has become one of the key players in the travel world. Today, they are the main online travel agency in Europe.
More than 17 million customers trust them. Their easy booking system and the diversity of their range enables their clients to find the best travel offers at the most competitive prices on the market every day.
Learn more about the journey of this unique travel agency on the eDreams Saga website!
1999
In 1999 the eDreams project was created by the founders Javier Pérez-Tenessa de Block, James Hare and Mauricio Prieto in Silicon Valley. In 2000, the founders decided to establish the headquarters of the new company in Barcelona, ​​Spain. So the same year, eDreams became the first online travel agency in Spain and conquered the Italian market. It was the start of a long adventure!
2004 – 2007
Since it was created, eDreams has never stopped growing. It was between 2004 and 2007 when eDreams became the fastest growing online travel agency in Europe. Its profits increased 100% from one year to another. In 2007, eDreams reached the goal of serving the first one million clients.
2006
The good financial health and competitiveness of eDreams caught the attention of investors. It was in 2006 when the American venture capital firm, TA Associates, acquired eDreams with a transaction amount of 153 million euros. It was a milestone pinned up on the calendar for eDreams, which at that time already exceeded the barrier of two million customers.
2010
In 2010, the European investment fund, Permira, started investing in eDreams and became the majority stakeholder. The company ended the year with 43% growth. In just 10 years since its foundation, the company had already started a long track record of success. By that time, eDreams had more than 350 employees of 26 different
2011
The year 2011 was a milestone in the history of eDreams. The company merged with one of its competitors: GO Voyages. In addition to this, eDreams acquired two other brands: Opodo and Travellink. That was the perfect moment to change its name: eDreams became the eDreams ODIGEO group; being the first of the four group brands. This strategic movement made eDreams ODIGEO the leading online travel agency in Europe and the fifth in the world.
2012
2012 was a year of international expansion for the company. eDreams gave a new push to its internationalisation strategy and extended its services to ten new countries outside Europe: Egypt, United Arab Emirates, Indonesia, Singapore, South Africa, Hong Kong and the Philippines.
2013
The eDreams ODIGEO group acquired liligo.com from Voyages-SNCF. The group now had five brands: eDreams, Go Voyages, Opodo, Liligo and Travellink. In the same year, the online travel agency strengthened its positions in Europe by starting operations in Greece and the Netherlands.
2014
In 2014, the eDreams ODIGEO group took another step forward by listing on the Madrid Stock Exchange. The same year, the internationalisation continued its course in a positive way, settling in the Russian market. At that time the company was present in 32 countries worldwide.
2015
Dana Dunne was named President and CEO of eDreams ODIGEO. Javier Pérez-Tenessa became the honorary president of the group. Dana Dunne had joined the eDreams ODIGEO company in 2012 as Commercial Director. Dunne's arrival represented the beginning of a new era for the company.
routes on offer
Every day they're introducing new destinations thanks to their close collaboration with the main players in the flight industry.
destinations
In a world of infinite desires, you can find each and every destination on eDreams. They are extending their partnerships to offer you even more destinations to visit.
years' travel expertise
In 2019, eDreams will celebrate its 20th anniversary, making it one of the pioneers in the online travel agency industry.
airlines
In terms of European companies, all the players in the flight industry (low-cost and traditional) are represented.
hotels around the world
Yes, you read that right. More than a million hotels are available on eDreams. And there's something for all tastes and all budgets!

A team that's passionate about the journey
The secret behind the group's success is a talented team who are passionate about a journey that puts customer satisfaction and innovation at the heart of their work. eDreams ODIGEO operates in 43 countries and employs people of 60 different nationalities. They are driven by a clear mission: to make travel easy and accessible to everyone!

Values centered on customer satisfaction
Passion, innovation and a taste for challenge motivate eDreams ODIGEO's teams daily. E-commerce brings new demands every day. They meet them so that they can provide the best service to their customers. From the design of new mobile features to online booking, they put customer satisfaction at the heart of everything they create.

Digital services to make your travel easier
Their algorithm creates 3,000 travel combinations in 10 seconds. Book your flight in just a few minutes! Also, take advantage of their offers throughout the year. With their mobile app, you get exclusive discounts. It will go with you on your trip and update you on your flight status in real time. Once you arrive at your destination, check out eDreams' complete guides for all the practical information and have a peaceful holiday!
With eDreams ODIGEO you can:
eDreams ODIGEO is an European leader in online flight ticket sales with its market leading brands: eDreams, Opodo, Go Voyages and Travellink. Their partnerships with airlines mean they can offer you flight tickets at the best prices on the market. Using their search engine and their comparison tool, you can easily find a flight to match your criteria (low-cost/traditional, departure and arrival airports, departure and arrival dates, stopover or no stopover, class...) and your budget. They are committed to giving you the lowest prices. If you find something cheaper elsewhere within 24 hours of your booking, they'll refund the difference!
They work with major hotel chains (Novotel, Sofitel, Best Western, etc.) and also include a large number of independent organizations among their partners. Overall, through eDreams ODIGEO's brand, you can choose from more than 2.1 million hotels. They deliver the most extensive offer on the market. You can filter your search results according to type of establishment, rates offered, customer ratings, distance from the requested location, number of stars, or level of services on offer (breakfast, spa...). They assist you in finding the hotel that matches all your criteria and your budget.
Are you looking for an all-inclusive trip with flight + hotel + car? Their search engine means you can access thousands of personalized formulas. The powerful technologies that they've developed allow them to calculate the best combinations of services and products. eDreams can save you hours of research and allow you to enjoy the lowest rates available. For organized tour lovers, they also offer personalized tours.

When traveling, it can be very useful to have a vehicle on hand. They've thought of everything and extended their range of services to answer their customers' frequent request. They partner with hundreds of car rental agencies (Europcar, Hertz, Rentacar, independent agencies, etc.). With eDreams, you can purchase your vehicle in just a few steps. They don't charge any fees for changes or any credit card use. They offer 24/7 assistance!

Easy booking
They've made every effort to bring you a site that's easy to use and makes your trip preparations simple. But simple doesn't mean basic. They've developed state-of-the-art tools to offer you a comprehensive search engine and give you easy access to the offers that meet your needs. They are constantly improving their platform by adding to the features on offer. With eDreams ODIGEO you can book your trip in just a few clicks.

Attractive prices
They check prices daily with their partners and suppliers to offer you the best deals at the best prices. They search on a daily basis to find the lowest rates on the market. Their position as European leader allows them to negotiate attractive prices. You save time and money with eDreams!

Full support
At eDreams, they do everything they can to ensure that your trip goes smoothly. They are with you before, during and after your booking. Their customer service department will answer all your questions and requests for assistance. There is a whole range of tools and online help (help center, YouTube channel, etc.). They support you 100%!

Transparency and security
Transparency is their priority. For them, customer feedback is an invaluable source of information to support their continuous improvement strategy. They are also striving to ensure the highest level of transaction security, offering all the necessary guarantees.
eDreams: your trustworthy online travel agency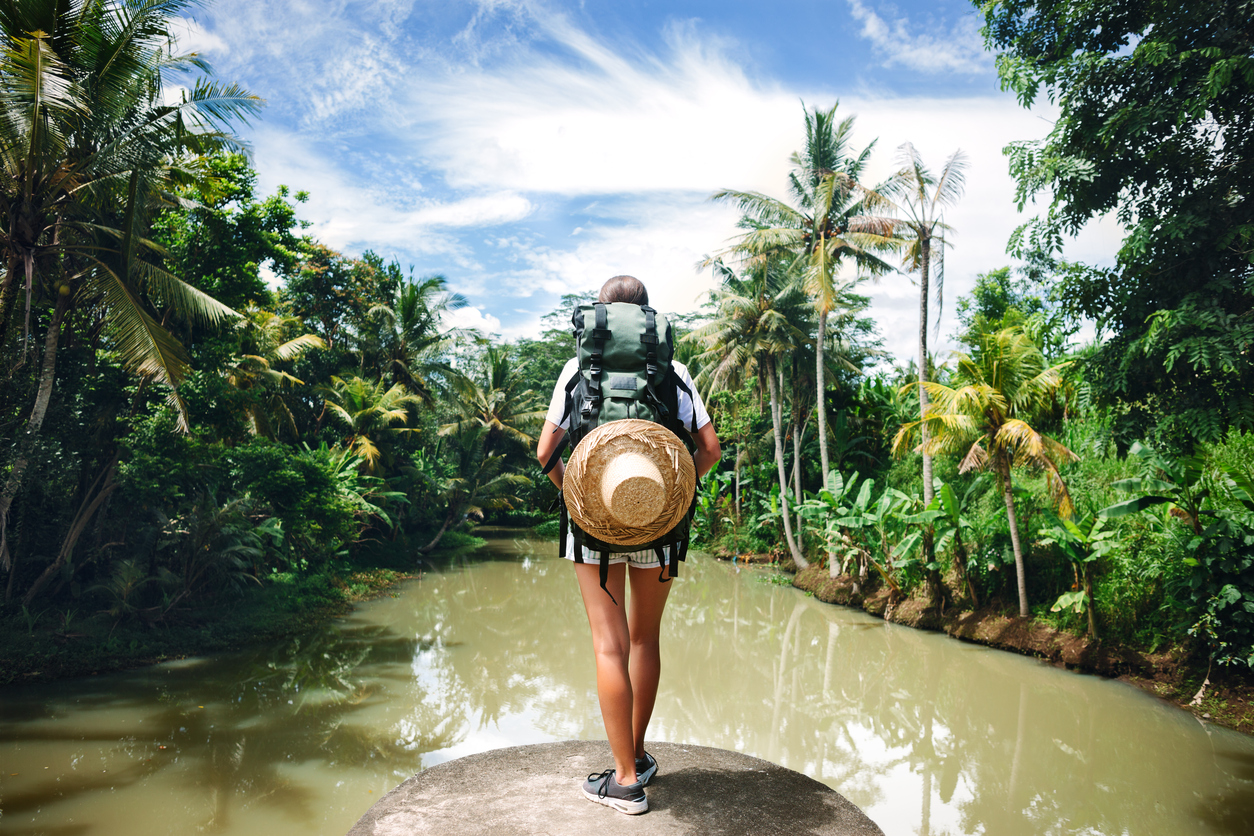 eDreams strives to remain the European leader in online travel commerce and one of the most important travelling search engines worldwide. We are responsible towards our customers and we continuously work to meet the expectations of our 17 million customers. For this reason, eDreams does its best: hiring the best talent, offering to the travellers the best support and deals of the travelling market. eDreams is present on the main social media platforms with an official profile and website blog in order to reinforce the support to our customers. It has developed mobile applications for iOS (iPhone and iWatch) and Android to be the first innovative actor in the worldwide travelling sector. The company has been awarded for all the efforts to keep it at the forefront of online travel technology all over the world. So, it has received a couple of awards for the quality service as the best e-commerce platform of the travel industry (Metio.es) in 2016; and also the award for the best online travelling partner worldwide (CFI.co). Do you dream of your next holidays? Are you looking for new destinations for travelling this year? Thanks to eDreams, planning your holidays has never been so easy and at the best price. Do you have any questions or want to know more about the booking reservation process of eDreams platform? Do not hesitate to contact us by visiting our website. Let's have a look and enjoy your next journey!
Do you dream of traveling and discovering new destinations? Thanks to eDreams, it's never been easier to organize your trip. With something to suit all budgets, eDreams aims to bring you the best deals. Are you hesitating, intrigued, or do you want to know more about how the platform works? Don't wait a minute longer. Visit our website! You'll find some great surprises!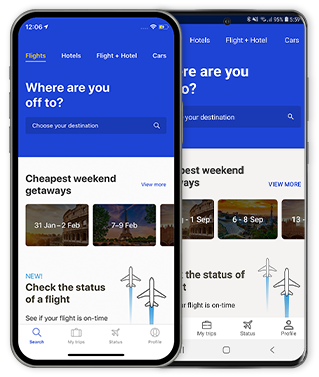 Download eDreams app: plan your journey in a few clicks!
Compare flights, book hotels and rent a car for your holidays trhough the eDreams App available for iOS and Android!